Marine Corps Veterans Association Outer Banks Platoon
Categories: Association/Community Service; Charitable Nonprofit Organizations; Veterans Service Organizations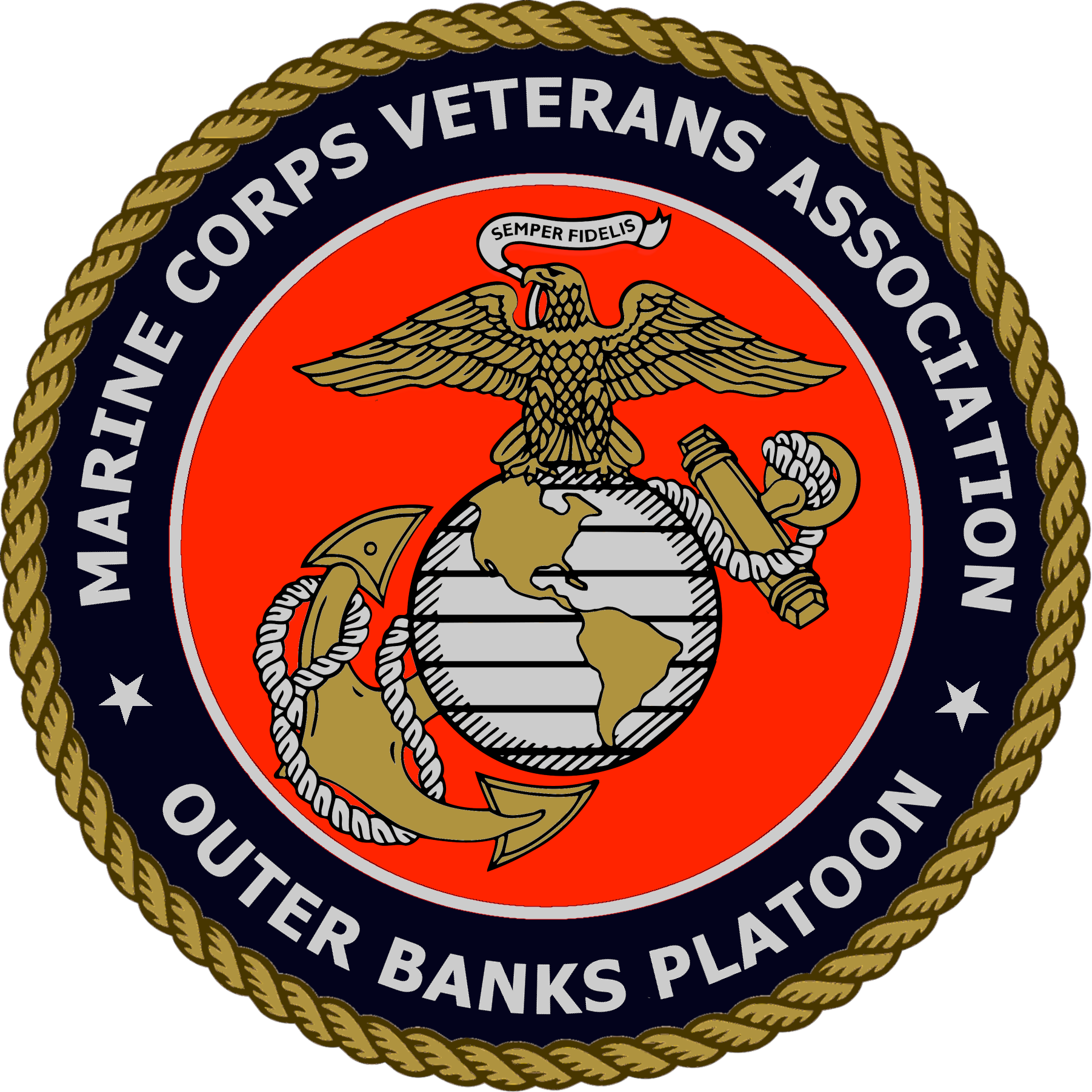 Primary Contact: Robert J. Yanacek
Mailing Address: Post Office Box 665
Mailing Address: Kitty Hawk, NC 27949-0665
Office Hours: By Appointment
Office Address: 101 Town Hall Drive
Office Address: Kill Devil Hills, NC 27948
Office Location: Map
Staff Duty Phone: 252-573-3846
E-Mail:
Website: https://marinevetsobx.org
Facebook: https://www.facebook.com/marinevetsobx
The Outer Banks Platoon of the Marine Corps Veterans Association is a nonprofit war-veterans organization that serves to perpetuate the camaraderie and esprit-de-corps that our members experienced while on active service in the Marine Corps and to foster that spirit to inspire teamwork to the benefit of veterans and our local community through aid, assistance, community service, and visible displays that promote patriotism and awareness to the sacrifices made by those who have been called to service in the Armed Forces of the United States.
If you are interested in joining our ranks as a member, know of a veteran in need of assistance, or represent a group requiring a display at a parade, civic event, or military-related activity, please feel free to contact us by phone, text, e-mail, or through written correspondence.
Those wishing to support our efforts through a charitable donation may do so securely below with the assurance that your gift will be wisely used to further our objective of making our community a better place to live for veterans and non-veterans alike. As a 501(c)(19) nonprofit war-veterans organization, all donations to the Outer Banks Platoon are deductible as charitable contributions on the donor's federal income tax return to the extent permitted by law.
| Coupon |